This is a story about Ed and Marsha and their new German Shepherd Dog Drinda.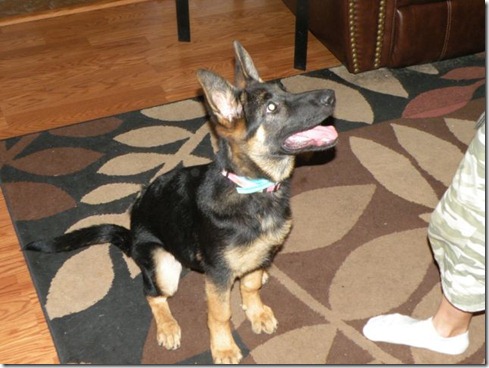 Drinda was a very fast learner and when she came home from the breeder she was pretty much house broken and did some basic obedience. She is a very spirited young dog with lots of energy and curiosity. As time went on she grew attached to Ed and hung around him more and more. They did all sorts of fun things together like play ball and tug, but most important they loved each other. One day, after Drinda had been in her new home for about six months, she wouldn't leave Ed alone. Drinda kept nudging him in the neck.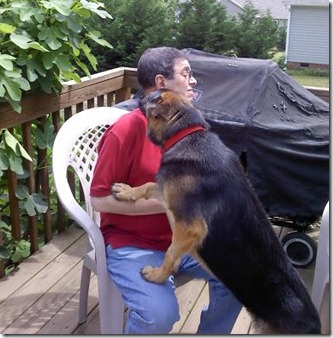 This persisted for several days. Then Ed went to the doctor for a checkup and mentioned it to him.  A few days later a biopsy diagnosed Ed with cancer in the neck. It was located in the exact spot Drinda was nudging. Ed is now in the hospital being treated for his cancer. We all are praying for his well being. Drinda is now at my kennel and she is missing Ed a whole bunch.
Come home soon Ed.